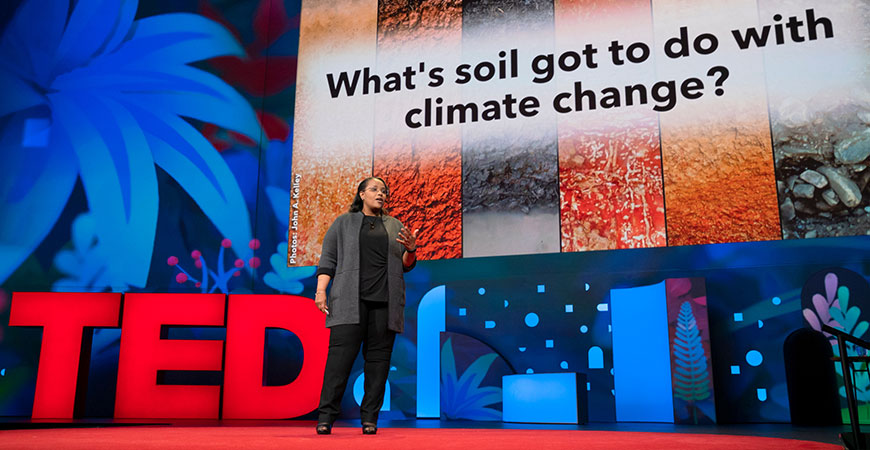 Soil is one of the foundations of life on Earth and could be an important part of the solution to climate change, if only we can stop treating it like dirt.
That's the message Professor Asmeret Asefaw Berhe shared with a global audience when she became the only current UC Merced researcher to give a TED Talk at this year's annual TED conference. The video of her discussion "What's Soil Got to do with Climate Change?" is available today (click the link to see the video).
TED — which stands for Technology, Entertainment, Design — is a nonprofit devoted to spreading ideas, usually in the form of short, powerful talks. Each year's conference features a dazzling array of experts, which puts UC Merced's Berhe in the company of global thought leaders.
"Professor Berhe's research program is creative, vibrant and vital to understanding the complexity of climate change," School of Natural Sciences Dean Betsy Dumont said. "Her combination of scientific accomplishments and dynamic style make her an excellent ambassador for this critical global challenge. Likewise, we are thrilled to see her represent UC Merced on TED's high-profile stage."
Read the full UC Merced News Article here.