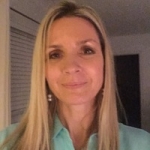 Education:
Ph.D., 2006 – Colorado State University, Agricultural and Resource Economics

M.S., 2003 – Colorado School of Mines, Mineral Economics

M.S., 1994 – Vanderbilt University, Hearing and Speech Sciences

B.S., 1992 – Bowling Green State University, Communication Disorder
Bio:
Professor Keske is an applied economist and social scientist who works on complex research problems involving management of coupled natural and human systems. Her research coalesces around working lands in fragile or vulnerable ecosystems, including mountainous and semi-arctic regions of the world. She studies multiple issues in these regions that often involve land, energy, climate change, and rural economic development.
Abstract:
Applied economics in mountainous and semi-arctic ecosystems

Coupled natural and human systems

Sustainable resource management

Sense of place

Food security and food sovereignty

Biomass, bioenergy, and biochar